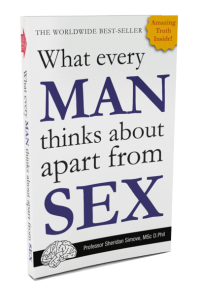 Shed's new book: 'What Every Man Thinks About Apart From Sex' is now released...
It contains 200 pages of completely blank paper and is available on Amazon now.
Shed's aim is to get this to the top of the Amazon Bestseller chart so that a book with no words would make publishing history by reaching the top spot of the sales rankings.
You can help make this happen by posting a review on the Amazon page (well, you have read the book now!) so that if enough great reviews appear, it might shoot to the top of the charts...

CLICK HERE TO VISIT THE LISTING ON AMAZON