**SEE THE NOVELTY REMOTES VIDEOS BELOW***
THE NOVELTY REMOTE CONTROL RANGE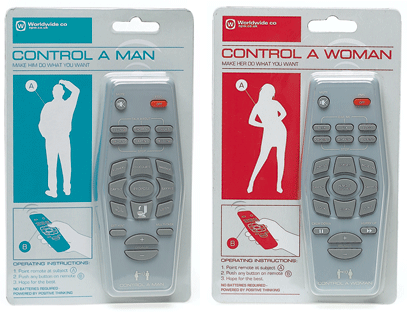 This range consists of a number of novelty remote controls that don't actually do much - except perhaps make you chuckle (hopefully).

The range now includes:
The Control-A-Man

The Control-A-Woman

The Control-A-Kid

The Control-A-Dog

The Control-A-Cat

The Control-A-Boss
These have sold very well, especially at Christmas time.
The CONTROL-A-WOMAN caused a scandal in Australia (asee below...)
The novelty remotes can be bought from Shed's SHOP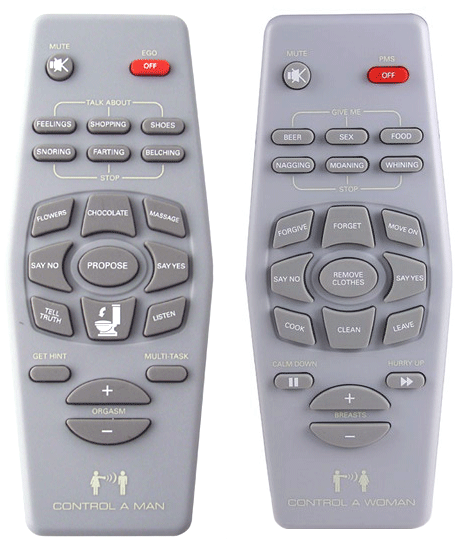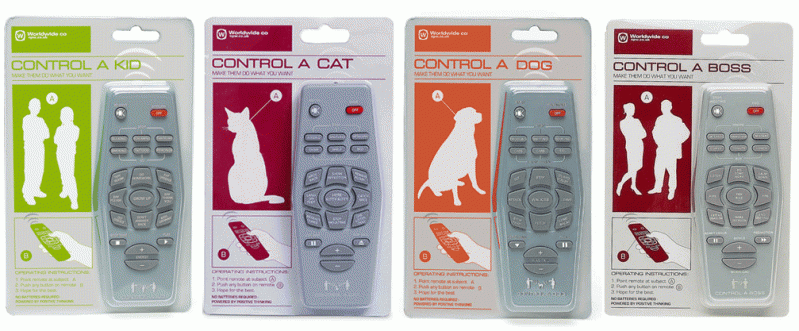 BUY THESE and other 'Shed Products' by visiting the SHOP - click HERE
THE CONTROL-A-WOMAN REMOTE CAUSES A SCANDAL...
A scandal about the CONTROL-A-WOMAN hit Australia in a big way...
An online article from Australian News is shown below or you can open it directly HERE (The comments at the bottom are particularly amusing if you click to open them all...there are over 150...)
The article caused a lot of media interest - one TV news report is below and an article in the Daily Star (UK) is also below: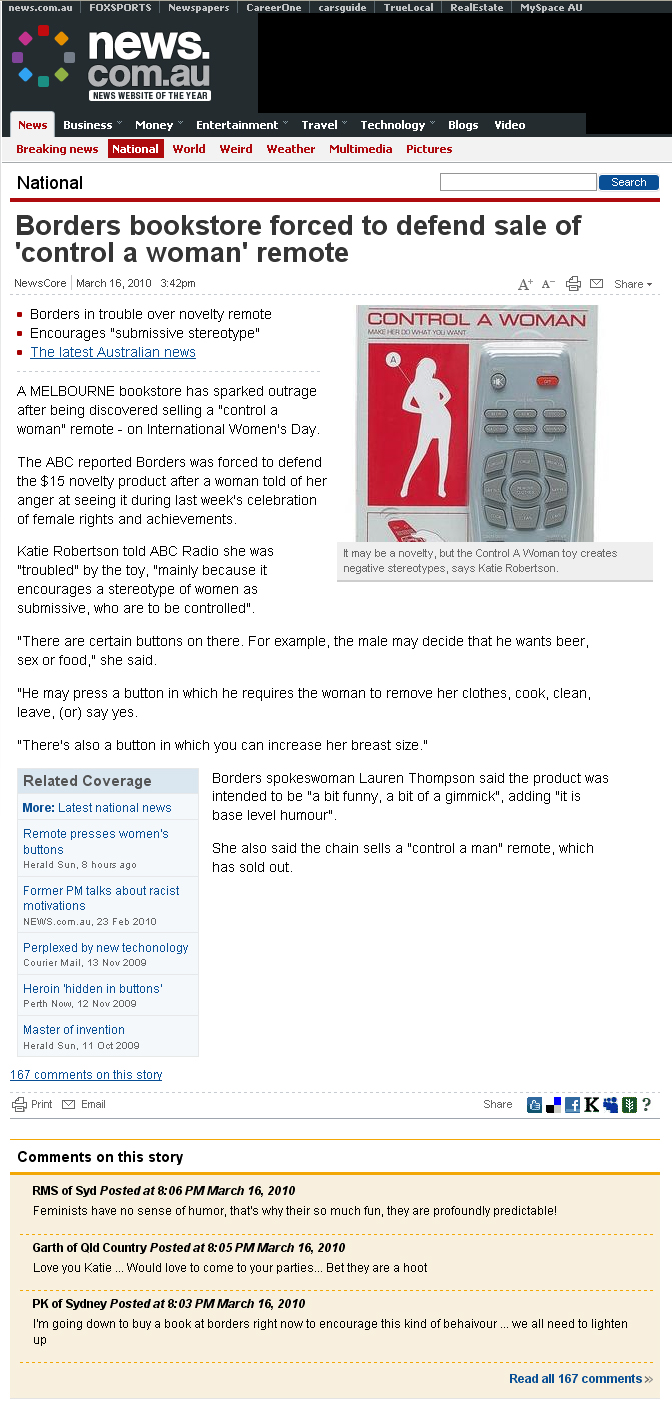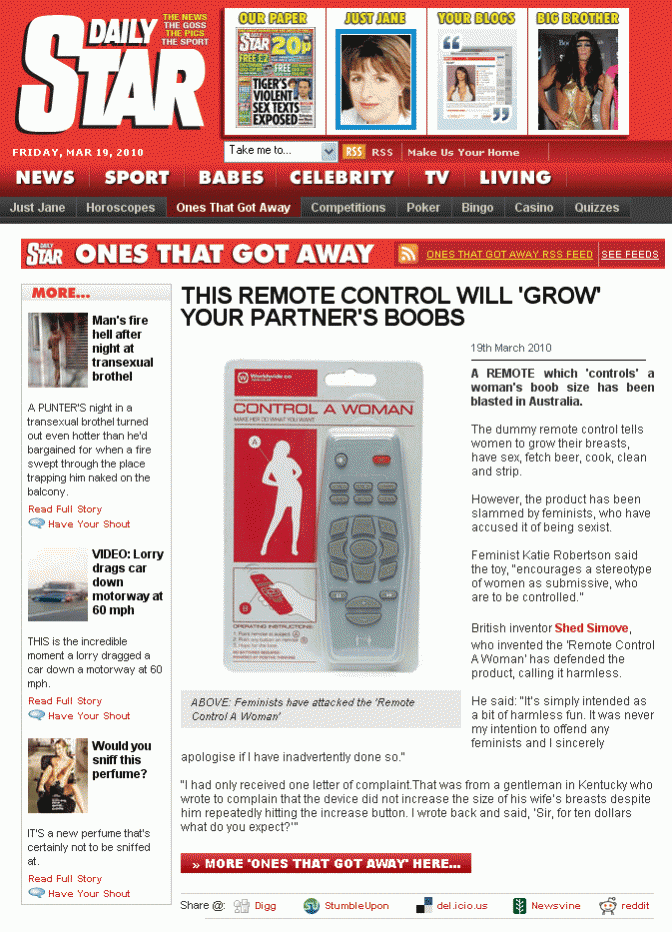 Shed's range of 'Novelty Remote Controls' also featured in a Fuji Television show which mixes comedy with gadgets...
Comedians try to use the 'Control-A-Dog' to control a real attack dog and the 'Control-A-Man' to control a kickboxer guy...with HILARIOUS consequences...
The novelty remotes can be bought from Shed's SHOP